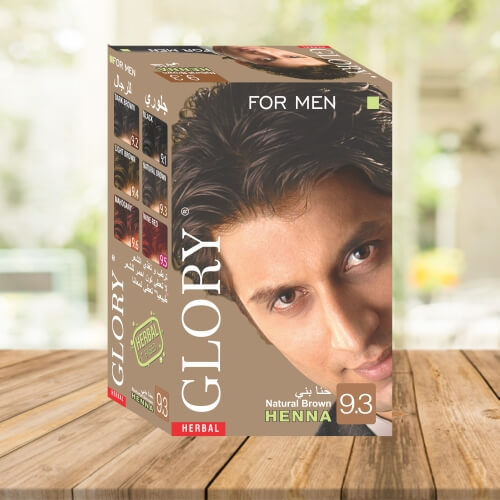 Breaking a common stereotype that henna powder is only for women, "Kuria Mal & Sons" has brought a superlative gamut of Natural Brown Henna For Men in Trinidad And Tobago. Besides women, men find henna powder ideal for their hair. Not only hair but they like to apply it on their beard, moustaches, and sideburns also.
It doesn't matter where you reside, whether Trinidad And Tobago or any other country; our specially formulated Natural Brown Henna For Men will always make it on your journey to the best hair color ever. With a zero ammonia policy, our henna product stays effective for a longer period. You just have to apply it and leave for 30 minutes only.
Our product has been formulated in such a way that it doesn't color the skin underneath but firmly sticks to the hair follicles, imparting irresistible color. All the men out there in Trinidad And Tobago who have bushy and frizzy hair or beard can apply Natural Brown Henna For Men only to witness shiny, smooth, undamaged, and natural hair in your desired hair shades.
Features:
Enriched with Amla, Bringraj, and Shikakai.
Makes your rough and frizzy beard or hair smooth and manageable.
Deeply nourishes the hair and is long-lasting.