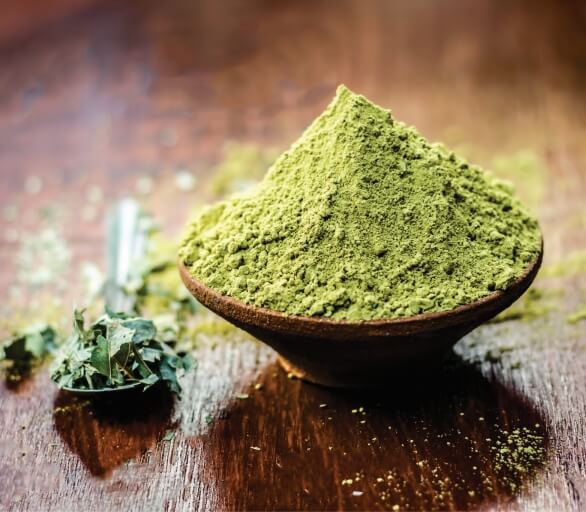 About Kuria Mal & Sons
Leading Herbal Cosmetic Products Manufacturers from Faridabad, India
Cultivating, producing and exporting henna since before the Indian independence, our family is one the first to start the business of Henna in India. Having the experience passed on from a long lineage of entrepreneurs in the same trade has given us a strong sense of business acumen and understanding. It has led us to establish this company, which excels on its three founding pillars - Consistent Quality, Research & Development and On-time Delivery.
Kuria Mal & Sons was founded in 1986, as a 100% export oriented partnership business. Since then various henna-based products have been developed and exported to over 28 countries. Our main brand Glory Henna was launched in 1992, which is celebrating its 30 years of dominance in Henna based hair color sector. It has maintained the maximum market share among its major importing countries and is holding steady year on year. Our other brands like KMS, Camel, Elephant, Elephant Head, Noora & Henna Noora Mumtaz are also extremely popular in the Middle East. Overtime with changes in consumer behavior and market volatility, we have continuously evolved by introducing new brands and products.
Apart from dealing in henna, we have a wide range of Hair Care & Color products. We also provide 100% natural Glory cleansing face packs for men and women with added benefits of rose, cucumber, turmeric, sandalwood and orange peel extracts.
We have been pioneering the henna and natural cosmetics market for decades and unveil only the best quality herbal cosmetics products. Our experts, having profound knowledge of modern technology, are highly skilled and proficient in preparing an impeccable gamut of herbal products using natural ingredients, making them non-harmful in nature.
With the state-of-the-art manufacturing facility in Faridabad, we manufacture our products leveraging the high-tech machinery, meeting the modern herbal demands. We have umpteen natural and herbal-based cosmetic products, which are of international standards. We are constantly upgrading our production techniques and styles to introduce only the best in the market and thus setting new dimensions in herbal products battleground.
Next time, when you think of going for the best natural alternative to color your hair or give your face a refreshing and natural look, give Kuria Mal & Sons Herbal cosmetic products a nice shot!
Glory Henna Hair Color
Henna powder is deemed to be the most effective natural remedy for grey hair. It's been used by both genders for ages due to its ease of use and herbal benefits to hair. Coloring of hair with henna is a very common practice since ancient times especially for women.
COMPANY FACT SHEET
Nature of Business
Manufacturer, Supplier, Exporter, Wholesaler
Registered Address
Ratan Lal Garg Farm, Wazirpur Rd, Hanuman Nagar, Sector 87, Neharpar, Faridabad, Haryana - 121002, India
Year Of Establishment
1986
Legal Status Of Firm
Partnership
Goods & Services Tax No(Gst In)
06AADFK6458P1ZQ
Product We Deal
Herbal Henna based hair color & creme