Welcome to

Kuria Mal & Sons in Zimbabwe

Incepted in 1986, Kuria Mal & Sons came to light with their finest quality of natural henna brands and products as one of the eminent manufacturers of herbal hair and skin care products in Zimbabwe. In 1992, our prime brand named 'Glory Henna' was launched, making us in possession of more than 70% market share in the natural henna powder production domain.

When it comes to our products, we are highly specific about purity. Formulated with 100% fresh and natural ingredients, we provide complete assurance of product integrity and naturalness to our clients. We have been enjoying more than 30 years of hegemony in natural henna mass production spheres in Zimbabwe.

With the assistance of our adroit professionals and an immaculate assortment of nature-based henna products, we have been continuously making up to our patrons' expectations for more than three decades. Be it soothing face packs or a gamut of hair removal crème, we have touched all the dimensions of natural skin and hair care products.
Glory Henna

Hair Color

Henna powder is deemed to be the most effective natural remedy for grey hair. It's been used by both genders for ages due to its ease of use and herbal benefits to hair. Coloring of hair with henna is a very common practice since ancient times especially for women.
Glory Men's Henna Hair Color
Henna powder is not only for women, but men also find it optimum for use, as they are not oblivious to the umpteen benefits that henna provides. Men's hair is rougher and bushier in texture as compared to women.
Tiger's Henna Hair Color
Want to color your hair in your favourite shade? Instead of applying chemical substances or harsh colors on your hair, why not apply something herbal and 100% natural henna-based product?
Glory Shinee Crème
Because What Sparks Inside, Shines Outside
'Kuria Mal & Sons' with its nature-based hair crème range has set several milestones when it comes to selecting the best crème to color hair.
View More
Glory Crème

Hair Color

Whether it is skin, attire, or hair, everyone wants to gain some subtle qualities, which make him or her stand out from the crowd. And when it comes to hair, they go for nature-based specifications only.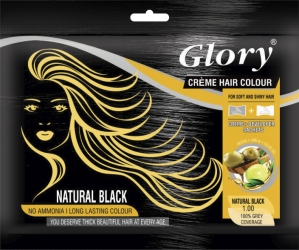 Who doesn't want wavy natural black hair? Give your mane a trendy & naturally looking black hue which not only colors every hair strand but also bolsters the hair roots, making them thick & gleaming.
If you are in search of Natural Brown Color Crème for Hair, then 'Kuria Mal & Sons' is the best place to buy from. We have a fine series of premium quality Glory Natural Brown Hair color crème.
At 'KMS', the supreme quality Glory Wine Red Crème Hair Color is formulated in such a way that it looks extremely voguish, trendy & youthful. Those who pull off a deep red hair color; it's a boon to them.
Hair Removal Crème
Get Rid of Those Unwanted Hair Naturally
We have natural based hair removal crèmes, which do not contain harmful adulterants. The crème contains organic additives such as Aloe Vera, fruity juices like papaya, and flower extracts such as rose.
View More
What

People Say

Our upbeat and satisfied customers are our assets. Let's see what our valuable clients have to say about our products.
Glory is No. 1 Indian Brand in the Egyptian Market exists since 1995. Glory contributes a high market share in the Henna Category because it's heritage, Brand Loyalty and quality. A unique formula with herbal extracts gives its natural, shiny and long-lasting effect.

I have not seen any henna product manufacturer better than Kuria Mal & Sons. His team is always supportive and professional. I have used their products multiple times; they are really good, and the quality is amazing. The results are long-lasting and look natural.
I have been coloring my hair with henna for many years. In particular, I use herbal products. I get the best products from the glory that are completely chemical-free. A great initiative to promote natural products in Philippines. All products are authentic and have no side effects.

Glory Henna is really good for hair, with no harmful chemicals and no side effects. Very good quality of henna hair color, which nourishes my hair and gives a perfectly rich color. It's very easy to use and I always refer Kuria Mal & Sons for hair color.

I came to know about Kuria Mal and Sons from one of my friend. This was my first attempt at coloring hair. When I applied it, I got a long-lasting hair color with a shiny surface. I was amazed by its quality. It was easy to use and free of harmful chemicals.

I live in Norway and have tried many henna hair colours that contain harmful chemicals from other brands. I tried Glory Black henna for the first time and I must say I'm very satisfied !! The natural henna improves the product quality. Thank you very much !!

It was the first time I tried the Glory Hair Removal Crème, & I was pleasantly surprised with the results. The hair was removed very easily, without any harm to the skin. Not only did the hair got removed from the roots but also the skin become moisturized & soft. I highly recommend using this.

I have used Kuria Mal & Sons products, they are awesome in quality at the same time, the price is kept affordable for regular use. I have used their hair color products and found it to be hair nourishing and long-lasting. All their products are natural and safe.
Blogs
Hop into our blog section where you can see our latest blogs and articles and get update about our freshly launched herbal skin and hair care products.