Aloe Vera Hair Removal Crème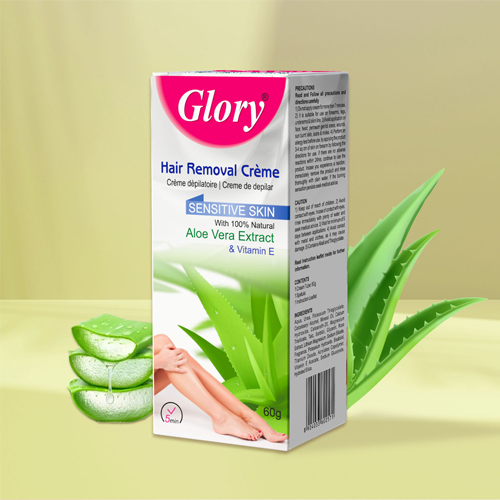 Make a Lasting Impression with Our Aloe Vera Hair Removal Crème!
Give your skin a gentle treatment with our exclusively manufactured Aloe Vera Hair Removal Crème! Aloe Vera is a plant which has been used for centuries in umpteen medicinal purposes. Because of its skin-soothing and acne-treating properties, it is widely preferred by nature-lovers.
Apart from the aforementioned traits, it is a rich source of antioxidants and vitamins which protect skin from foreign bodies and skin infections. When you apply Aloe based Glory hair removal crème, you feel the extra softness and cooling on the applied part of the skin.
From years of research, the adroit professionals at 'Kuria Mal & Sons' have formulated a highly effective and natural based hair removal crème for our customers who want to go further away from being touched by toxic chemicals. If you are a nature admirer, then Glory Aloe Vera Hair Removal Crème would be the best option for you!
Benefits
Keeps skin irritation at bay
Instant Glow
Provides extra nourishment to the skin
Gently removes hair without any skin rash
Made up of Aloe Vera extracts which provide a cooling effect to the skin