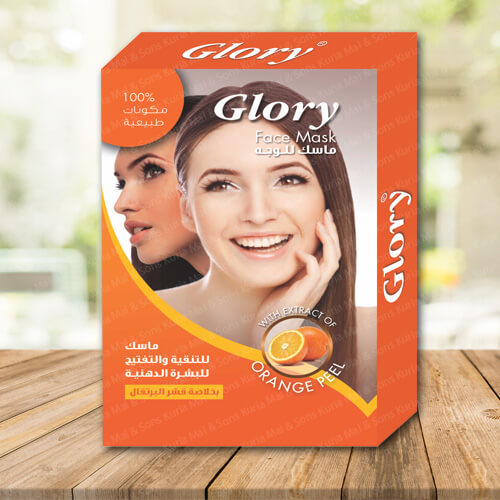 Orange is the king of citrus fruits but apart from pleasing your taste buds, it provides you with a sound health and remarkable benefits to your skin. Enriched with antioxidants, it fights the free radicals. The citric acid acts as a bleaching agent which lightens your skin tones and brings about a healthy glow to your face.
The brand Glory is renowned for its natural, economical and quality face packs, which are foolproof examples of an impeccable combination of science and nature. Our quality experts mix the correct proportions of herbal ingredients to provide maximum benefits to skin.
Glory Orange Face pack is an anti-bacterial mixture of fuller's earth and orange peel powder, which not only provides natural nourishment but also protection from harmful germs. When you apply this face pack on your face, it removes dust and excessive oil. If you love fruits, then Glory Orange Face Pack is worth giving a try!
Benefits
Brings a natural glow to your face
Exfoliate your skin and gives you a healthy skin texture
Moisturizes you skin and acts as an anti-aging agent
Shrinks pores and smoothens the skin