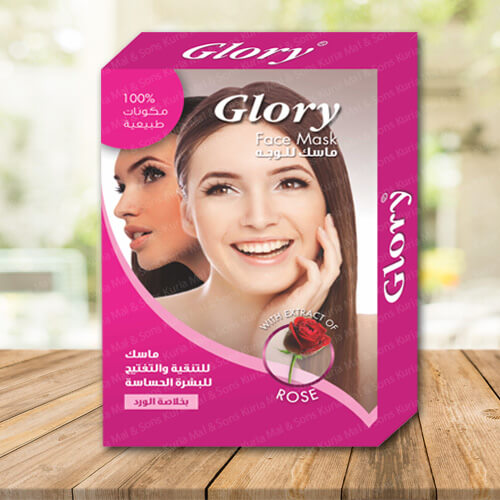 Whatever happens under the skin gets reflected outside, so it is imperative to eat healthy and nutritious food to get a sound and active body. Not only is the internal nutrition important for a healthy looking skin but also external nutrition, which come from using non-harmful, all-natural beauty products.
At 'Kuria Mal & Sons', the Glory Rose Face Pack with rose petals powder is fortified with the enriching properties of Fuller's earth which make our product the all-natural powerhouse of skin regeneration.
The Glory Rose Face Pack comes with exfoliating properties, which retain your skin's youthful texture. It also helps remove the excess pigment deposition and protects the skin tissues from harmful radiation. Moreover, it revitalizes the skin and balances the PH value.
Benefits
Deep cleanses the skin and removes dead cells
Kills bacteria without fading away the skin's natural blush
Makes skin fresh, alive and glowing