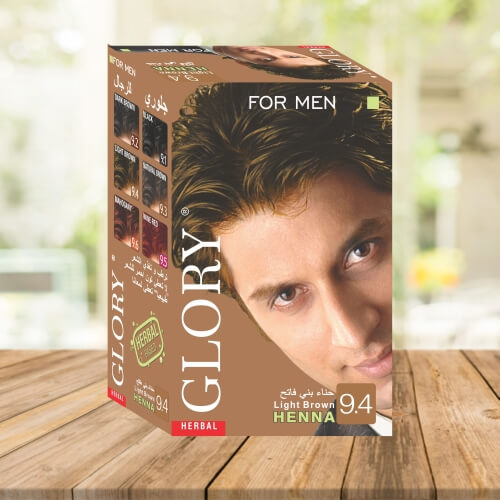 Brown is brown! But for some people a slight change in shade makes all the difference. With the latest techniques and formulas, 'Kuria Mal & Sons' throws some light on its smooth collection of Glory Light Brown Henna Powder For Men. They are prepared especially for those men who take an extra stride to make them stand out of the queue.
The presented range of Light Brown Henna for Men has been embedded with natural ingredients like Henna, Amla, and Reetha Extracts which work profoundly one by one on the applied hair tangles. It retains the natural texture of your hair and colors it with a subtle shade of light brown.
For the extra conscious male groomers of todays era, this product works wonders on their facial hair as well as side burns. The light brown tinge provides an exquisite brunette tincture to the applied hair portion & makes it look trendy.
Features
A long-lasting light brown shade
Deep nourishment to the hair
Makes dull and frizzy hair velvety and gentle