Light Brown Crème Hair Color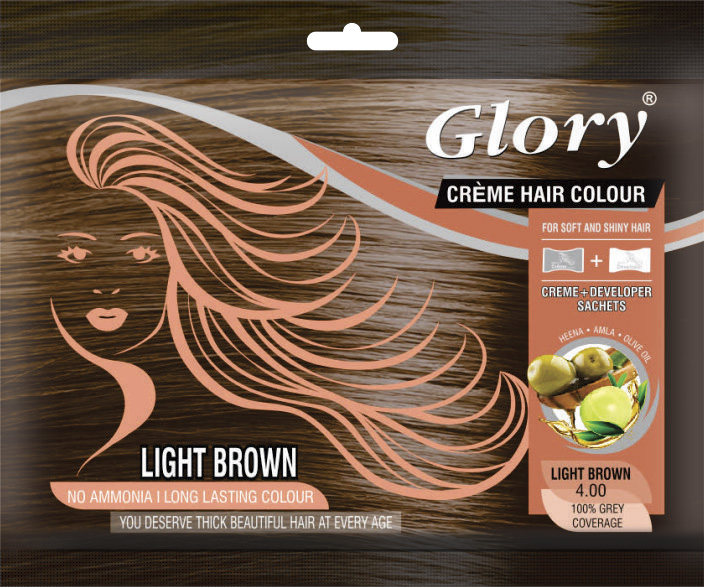 Light Brown Hair Crème-Keep Everyone Guessing!
Light brown or dark one? This question always bothers people who pay extra attention even to the minute details. We, at 'Kuria Mal & Sons', are not oblivious to this fact and thus constantly innovating new ideas and techniques to make our product even better than before. And this lands us to the creation of a smooth range of Glory Light Brown Crème Hair Color that has supple brown color saturation in it.
'Kuria Mal & Sons' is one of the largest hair care product selling brands, offering beautiful nature-based ammonia-free hair colors. The product is absolutely safe to use and is fortified with natural ingredients like Henna and natural essential oils, focusing on offering our customers the best possible end results.
Tested on a myriad of international parameters, the product had no side effects besides imparting a stunning light brown tinge to your hairy locks!
Features
Provides a subtle gorgeous light brown shade
Deeply nourishes hair with its natural ingredients
Gives long-lasting color with nil side-effects
Made up of organically grown Henna leaves with extracts of Amla and Olive