Wine Red Crème Hair Color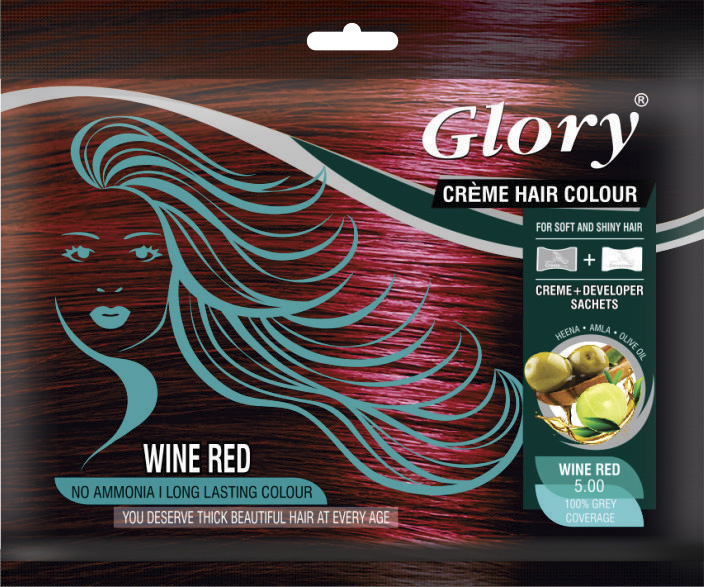 Flaunt Your Silky Red Wine Tresses the Way You Want
Red wine hair color is as pretty as it sounds. With the changing trend, people are changing too! And what can be better than a vibrant hair color that uplifts your confidence and gives you a new sense in fashion right? The wine red crème hair color is characterized by a deep burgundy color similar to a full-bodied red wine.
At 'Kuria Mal & Sons', the supreme quality Glory Wine Red Crème Hair Color is formulated in such a way that it looks extremely voguish, trendy and youthful. Those who pull off a deep red hair color; it's a boon to them.
An exquisite hair color routine without Sulphate or Ammonia prevents hair fall and regulates the PH balance of the scalp. Furthermore, the offered hair color crème is made to suit all sort of hair types.
Features
Available at economical prices and different packages
Exclusively formulated with Oils & Extracts from Henna, Amla & Olive
Alluring deep red with a burgundy tinge
No allergy or infection or any type of side effects